A collection of maps from our races can be found here.  Relive the navigation mistakes contour by contour.  These include orienteering, rogaining, MTBO and adventure racing maps.  Disclaimer: possession of these maps does not provide permission to enter the areas without appropriate authorisation, nor are we responsible for any incredibly poor route choices highlighted on these maps: it seemed like the best way to go at the time.
XPD Rivers of Gold – 2021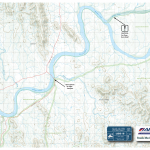 After a long delay, XPD made a return to North QLD with a "Rivers of Gold" edition. The course made a long loop from Palm Cove, north of Cairns, starting with a split ocean paddle/coasteering leg, before making it's way over the tropical rainforest range into the rugged outback. A gold rush inspired mountain bike/trek stage followed from an amazing 60km paddle down the Mitchell River. Other course highlights included a blistering hot 90km ride beneath the bluffs of Mt Mulligan, and tough 67km trek stage and 40km blast down the white water of the Barron River. Maps here.
Explore Gippsland 36hr Adventure Race – 2021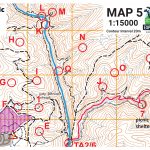 The inaugural Explore Gippsland race set out a challenge, expeditionary course in the historic area surrounding Walhalla, Victoria. A looping course that took in two packraft white water stages on the Thomson River, an orienteering stage in Walhalla itself and plenty of rugged trekking and riding, the blisteringly cold and wet conditions which included freezing hail and sleet made it a true test of an adventure racer's full skill set. Maps here.
Hells Bells 24hr Adventure Race – 2020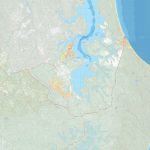 The 2020 Hells Bells course took in an anti-clockwise loop from Rainbow Beach. A quick sprint over to Tin Can Bay was followed by a long rogaine paddle in the Bay. Teams had to complete a foot rogaine in the Tin Can Bay township area before heading inland on a long bike loop and final run along parts of the Great Sandy Walk to the finish line. Maps can be found here.
Wildside 36hr Adventure Race – 2019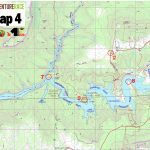 Kangaroo Valley played host to the 2019 edition of Wildside. Team Rogue were the only team to complete the full course after making an early crucial cut off, including a couple of paddles on Lake Yarrunga, a scramble up onto the plateau above for a mountain bike rogaine followed by a hike down Tallowa Gorge for the remaining course. Maps can be found here.
Hells Bells 24hr Adventure Race – 2019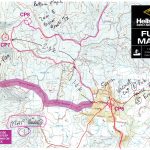 Hells Bells in 2019 took in some of the best locations in the Sunshine Coast hinterland with a paddle on Baroon Pocket Dam, a scramble through the Obi Obi Gorge and a ride down off the range into the Parklands mountain bike park before finishing with a paddle down the Maroochy River. Maps can be found here.
GeoQuest 48hr Adventure Race – 2019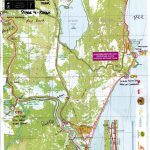 The 17th edition of GeoQuest was hosted from it's most northern location yet in the idyllic coastal town of Yamba. A classic loop course saw teams start with an ocean paddle followed by coasteerig and then heading up into the hills for a tough overnight foot rogaine. Maps can be found here.
Alpine Quest Stage Race – 2019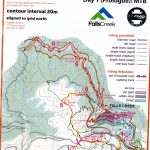 In it's inaugural edition, Alpine Quest was hosted from Falls Creek. The opening prologue stage was a show case of the local single track and alpine terrain with the main 36 hour taking a linear journey starting with a paddle down the Mitta Mitta River before a grueling climb up onto the high plains. Race maps can be found here.
Hells Bells 24hr Adventure Race – 2018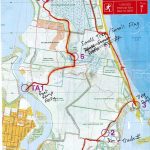 The 2018 Hells Bells course took in a scenic loop from the Noosaville race HQ, through Noosa Northsore, paddling across Lake Cootharaba and then a ride on the Noosa Trail network out to Woodum National Park. It was a tale of two halves for the Rogue team with not quite the result we were after, but a fun race none-the-less. Race maps can be found here.
X-Marathon 48hr Adventure Race – 2018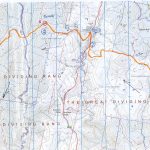 As first race of the 2018 Adventure 1 series, team Rogue travelled down to the township of Marlo for the X-Marathon 48 hour race.  The course delivered a point to point journey tracing the snowy river all the way to where it entered the ocean, with the team finishing 6th in scorching conditions.  Highlights included packrafting on the upper snowy river, exploring Wilsons cave and plenty of wildlife sightings.  A link to the maps can be found here.
GeoQuest 48hr Adventure Race – 2017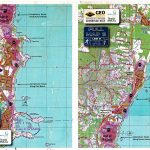 A severely weather affected course saw cancellation of the majority of the kayak legs and a bulk of the bike legs for GeoQuest 2017.  The race began with a short paddle of 3 loops within Coffs Harbour where even the protection of the breakwall didn't hold back a dumping shore break.  With the shortened course, the race was over in less than 24 hours, with the team placing sixth race premier mixed.  Maps from the course are linked here.
XPD AR World Champs – 2016
XPD doubled as the AR World Championships in 2016 with one of the largest and most competitive fields to toe the start line of an adventure race.  The course covered over 600km of the Shoalhaven River of NSW, with highlights including an ocean paddle on Jarvis Bay, hiking through the Budawangs, caving at Bungonia and packrafting the Shoalhaven River.  All the maps can be found here.
GeoQuest 48hr Adventure Race – 2016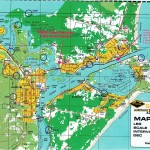 GeoQuest made a return to Port Macquarie in 2016 with a course covering 11 stages.  Highlights included a mid-race abseil and a trek rogaine taking in the spectacular Punchbowl Falls.  I was happy to be invited back to race with Quality Nude Time Racing, finishing the course in a little over 32 hours.  Maps to the race can be found here.
Hell Bells 24hr Adventure Race – 2015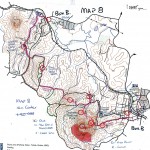 The 2105 edition of the Hells Bells 24hr race was one of the most scenic and rewarding courses of the 9 I've done (including a number of point to point paddles and an ascent up Mt Pomona).  Despite issues with a number of CP placements, team Rogue managed to finish in second place in a time just on 21:30.  Maps from the race can be found here.
Expedition Alaska – 2015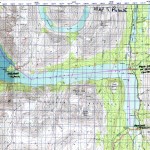 Expedition Alaska ran for the first time in 2015.  The course began with a 40km glacier crossing on the Eklutna and Eagle glaciers, before traversing a swath of stunning mountainous terrain through the Kenai region of Alaska, finishing up with a hike up Mt Marathon in Seward.  Team Rogue managed to climb onto the podium for the first time in a world series race with a solid third place.  The 1:63360 maps can be found here.
GeoQuest 48hr Adventure Race – 2015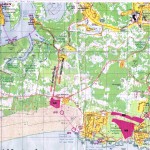 2015 saw my 8th consecutive trip to race at GeoQuest.  Instead of entering a Rogue team, I was invited to race with Geo stalwarts Quality Nude Time Racing.  The course went further south than I've ever been before, with highlights including a tricky ocean paddle into Port Stephens, a snorkel section in Skate Bay, a trek through the Stockton Dunes, packrafting through a marine park along with the traditional fair of running, mountain biking and flat water paddling.  Maps from the race can be found here.
Hells Bells 24hr Adventure Race – 2014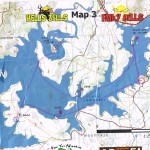 Hells Bells headed to the northern Somerset Dam / Mt Mee area in D'Aguilar National Park for the first time in 2014 (the third time the race had been organised by new events company Dare You Adventure).  A small field saw some initially tight racing with a bunch ride out to Somerset Dam followed by a kayak rogaine before heading off road and into the hills.  Maps from the race can be found here.
Culminator – 2014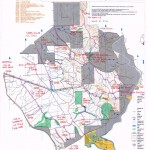 Hosted by Ridgeline Adventures, the Culminator is an 8 hour trek/MTB format rogaine.  The 2014 edition was held in the Plunket Hills region with a large cyclegaine split by two linear foot orienteering legs.  Paul and I ran out of legs in the dying moments of the race to slip into second place on a well set and navigationally challenging course.  Maps are here.
GeoQuest 48hr Adventure Race – 2014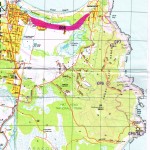 With what was possibly the most competitive field ever to tow the line of GeoQuest, the 2014 course took in a large anti-clockwise loop heading north from Crescent Head along the coastline before heading inland to the hills.  Of particular highlight was the running section from the lighthouse through past the old goal.  Maps can be found here.
Godzone Adventure Race, NZ – 2014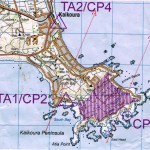 The third chapter of Godzone set off north from Kaikoura on the west coast of New Zealand's south island.  The race was again characterised by massive legs with few check points, taking in all the highlights the area has to offer including an ascent of Taeuae o Uenuku and a white water paddle down the Hurunui River.  Team Rogue finished in 23rd place.  Maps can be found here.
X-Marathon 24hr Adventure Race – 2013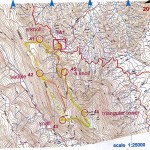 Liam and Leo teamed up one more time in 2013 to travel down to the Advneture Junkies X-Marathon race.  We were promised a tough, physical course, and that's what we were delivered.  It was a great chance to race in Victoria for the first time and see some new terrain with some fantastic trekking, paddling and biking, coming in at fourth place in a time of 22hrs.  A full collection of maps can ge found here.
Hells Bells 24hr Adventure Race – 2013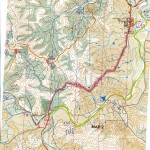 In 2013, the Dare You Adventure crew took Hells Bells away from the coast and into the Sunshine Coast hinterland in the Conondale and Mary River area.  Serving up one of the tougher Hells Bells courses with some nasty hike-a-bikes, a beautiful paddle on the Mary River and running on the trail network in Conondale, the maps of the race can be found here.
GeoQuest 48hr Adventure Race – 2013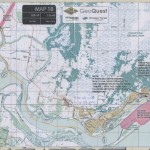 Off the back of one of the longest recorded GeoQuests in 2012, the 2013 GeoQuest course was one of the shortest.  The race involved 10 stages in an anticlockwise loop from Crowdy Head back to HQ at Harrington on the NSW central coast.  Highlights included an awesome 16km downwind paddle to start the race, a 500m swim on the first day and some tough MTB climbs with stunning views on the second morning.  Maps can be found here.
Godzone Adventure Race, NZ – 2013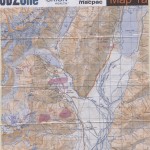 Team Rogue returned with a new line up to Godzone in 2013 to take 15th place in a strong field.  The race travelled from the Mt Cook region to Queenstown with a spectacular course that started with a mountaineering trek up to the Annette Plateau followed immediately by a thrilling white water canoe down the Tasman River.  Subsequent legs including some stunning treks through the Dingle Burn and Pisa Ranges with stereotypical high alpine ridge-line mountain biking, along with a down river paddle on the Clutha River.  Although our eventual route choice varied significantly, maps with our original highlighted route can be found here.
Hells Bells 24hr Adventure Race- 2012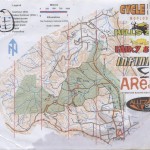 One of the longest running 24hr adventure races, Hells Bells came under new management in 2012 with Robbie Andrews from Dare You Adventure taking over organisation.  Team Rogue were lucky to have the sponsorship of ARea51, racing as a mixed team to third place overall in time just over 19 hours. The tough course took in a paddle on Pumistone passage with run and ride legs through the Glasshouse Mountains Forestry and parts of the Sunshine Coast hinterland.  Maps are here.
ARA DarkSide 18hr Champs – 2012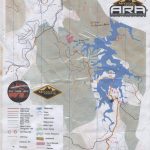 Team Rogue entered a new line up for the Darkside Champs in 2012, taking out second overall and a win in the mens division in  a time around 15 hours.  A logistically intense race, the course included a paddle up Brunswick River at dead low tide and a spectacular run leg through Nightcap National Park at dawn (as well as the usual fare around Clarrie Hall Dam and Mebbin State Forest).  Maps are here.
GeoQuest 48hr Adventure Race – 2012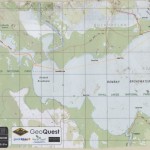 GeoQuest returned to Forster in 2012 with a loop course.  Team Rogue had two teams entered with very successful results, taking out 4th and 7th overall (and 1st and 2nd in the mens division).  Rated as one of the toughest GeoQuests on record, the course was a long one with big rides, hilly off-trail trekking and, of course, tubing.  Pre-marked maps from the race are here.
Godzone Adventure Race, NZ – 2012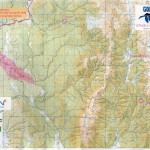 The inaugural Godzone AR ran from Milford Sound to Queenstown, New Zealand.  I would rate it as easily the toughest adventure race I've ever done by a whole order of magnitude.  Tough navigation in tough terrain, with unrealistic cut offs for all but the most elite teams.  Organisers gave the option of buying a second set of maps, hence why the scanned copies look so nice and clean here.
XPD World Champs, Tasmania – 2011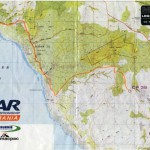 Liam and Deb headed down to Tasmania to compete in the Adventure Racing World champs in November, 2011.  A number of the maps were misplaced along the way (after we had made it through those sections fortunately), but a copy of those we do have can be found here.
Adu Dhabi Adventure Challenge – 2010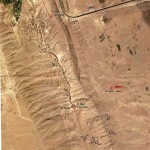 Craig, Darren and Liam, along with team mate Nina Wright, were lucky enough to be awarded a free entry and flights to the 2010 ADAC.  Maps for this event were just satellite images (how do you map a sand dune?), however this race had the unique distinction of being able to use a GPS.  The maps we were provided with are here.
Rogue Adventuregaine – 2010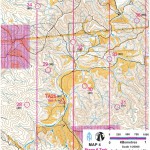 In April 2010 we hosted a rogaine-style adventure race called the Rogue Adventuregaine.  A sell out field of 50 teams battled the challenging navigation, hills, trails, lakes and rivers of D'aguilar National Park for 24hrs.  Maps (including the subsequent 8hr version held in October 2010) are here.
GeoQuest 48hr Adventure Race – 2011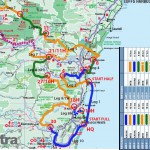 The 2011 GeoQuest course included a tough ocean paddle from near the HQ at Nambucca Heads to Hungry Head. This was followed up by a split team ride through Newry State Forest, "pack rafting" with the bikes along the Kalang River, a bike rogaine out to Glennifer, a tough hike up the Syndicate Track to the Dorrigo Plateau and more biking and trekking south of Bellingen; before the course was closed due to safety reasons.  Maps are here.
Hells Bells 24hr Adventure Race – 2011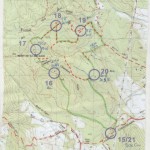 The 2011 Hells Bells 24hr adventure race saw Liam team up with team Mountain Designs Gary Sutherland and Kim Beckinsale to take out the overall win.  The race was held for the third year in a row at Mooloolaba with a course that started with a run through Parklands before winding up into the Sunshine Coast Hinterland.  A couple of the maps are here.
GeoQuest 48hr Adventure Race – 2010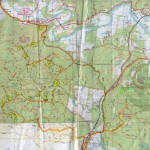 The 2010 GeoQuest held out of Port Macquarrie included an ocean kayak from Crescent Head to Big Hill Point, a ride out Ballengara State Forest, a creek swim and zip line in Kippara State Forest near Upper Roalands, a long paddle along the Maria and Hastings Rivers and a coasteering section to the finish line.  Maps are here.
Hells Bells 24hr Adventure Race – 2010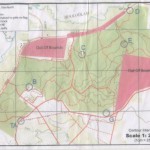 Team Rogue member Liam raced with Trevor and Dan Pitt to take out the title for the men's division of Hells Bells in 2010, missing out on the overall win by a mere 30 seconds after almost 12 hours of racing.  The race ran out of Sunshine Coast. A collection of the maps from the race are here.
GeoQuest 48hr Adventure Race – 2009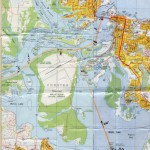 The 2009 Edition of GeoQuest started with a bike/run/bike in the Barrington Tops region.  We were also meant to do a whitewater paddle which was cancelled due to high water levels.  After a 3hr car shuttle, the race covered a long loop setting out from the Forster HQ and taking in the Coolongolook River, a massive bike rogaine in Wang Wauk State Forest, a climbing section for one team member in Bulahdelah State Forest and a long raft-kayak-trek-kayak via the Myall Lakes, Seal Rock and Wallis Lakes region.  Maps are here.
Hells Bells24hr Adventure Race – 2009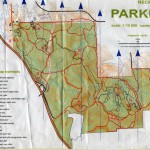 The Hells Bells 24hr adventure race has run from the same HQ at Mooloolaba for the last 3 years running.  The 2009 edition contained an interesting canyoning section, a high ropes course and single track bike rogaine in Parklands.  Team Rogue had a long night out.  Maps are here.
Max24 Adventure Race – 2009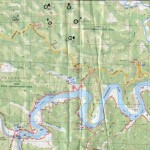 In September 2009, the Max24 adventure race visited the Hawkesbury River region.  Craig and Liam competed in the 2009 event, which had a format with a number of optional CPs worth bonus time.  The gorge trek along the Colo River was an absolute highlight of the race.  Maps are here.
GeoQuest 48hr Adventure Race – 2008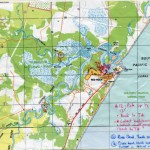 The 2008 GeoQuest was held out of Emerald Beach and included a down wind paddle from Coffs Harbour to Woolgoolga, a rogaine section in Wedding Bells State Forest, a "Mangroves by Moonlight" paddle/trek/swim at Red Rock and an awesome creek rock hoping trek along the Little Nymboida River followed by a long ride home via Glenreagh and Conglomerate State Forest.  Maps are here.
Hells Bells 24hr Adventure Race  – 2008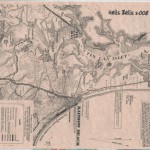 The Hells Bells 24hr adventure race in 2008 was hled int he Tin Can Bay / Rainbow Beach region.  The treasure hunt style format (with check points revealed progressively) featured a long body board section in the first leg, a sand run leg up Rainbow Beach and a stolen check point on Fraser Island all in the first few hours.  Maps can be found here.
Max 24 Solo – 2008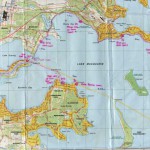 The Max Adventure series has the unique distinction of allowing competitors to take on their premier 24hr event as a solo racer.  Maps from the 2008 event at Wangi Wangi which started with a paddle across Lake Macquarrie (including sections of the Great North Walk) can be found here.
Hells Bells 24hr Adventure Race – 2007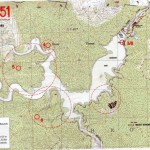 Hells Bells in 2007 was held in the Imbil / Lake Borumba region.  It was a genuine 24hr race with tough nav, challenging legs and long, off-track trekking.  Still one of the harder 24hr races we've done.  Only a small number of the field completed the complete course with the team winning the mens division.  Maps are here.
Kathmandu Sprint Series in QLD – 2006 to 2012
Held at Wildhorse Mountain every year, the Kathmandu Sprint race was the first adventure race I ever competed in, back in 2006.  Since then, I've only missed one edition of the race (2011).  Maps are here.
ARQ Sprint Series in QLD – 2007 and 2008
In the past, Geocentric Outdoors ran the Adventure Racing Queensland (ARQ) series.  These were a collection of 5 races throughout the year starting with an urban sprint rogaine and culminating in Hells Bells.  Maps from race 2, 3 and 4 in 2007 and 2008 are here.
Mountain Designs ARA Series – 2010 to 2012
Replacing the old Teva series, the MD's ARA series run by In2Adventure dropped the novelty legs and upped the distances to provide a genuinely challenging sprint series.  Some of the maps from the first three QLD events in the Noosa region are located here.
Teva Series and Teva Champs in QLD – 2006 to 2009
The Teva series and their annual championship were a set of sprint adventure races run by In2Adventure up until 2009.  They had the distinction of a number of novelty activities in every race.  Maps from a number of QLD events between 2006 to 2009 are here.
Foot Orienteering Maps
A collection of street, park and bush foot orienteering maps from the Brisbane area we've competed in can be found here.
Mountain Bike Orienteering Maps
A collection of MTBO maps can be found here.
Rogaine Maps
A collection of rogaine maps from events across South East Queensland over the last 6 years can be found here.