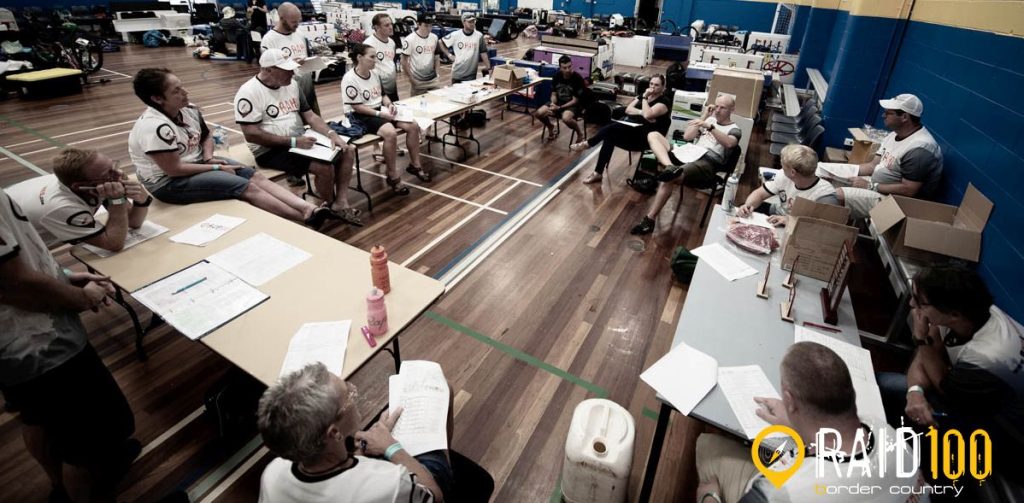 With the recent announcement that World Obstacle (the working name of FISO – the Fédération Internationale de Sports d'Obstacles) sanctions Adventure 1 as the official world cup for the sport of adventure racing, I've fielded a number of questions about what this all means for AR.  Adventure racing has had a successful world series of expedition races for 20 years now – "why are obstacle course racers trying to take over AR and claim it as their own".
For background, I direct the Rogue Raid adventure race, which is a member race of the Adventure 1 series in Australia and which will fall under the governance of FISO as part of their move to sanction the sport of adventure racing through A1.  I'm also an active racer having raced for over 16 years, including multiple expedition length races, so I like to think I view the AR scene from both sides of the coin.
So What's This World Obstacle Thing?
I have to admit, when I first heard the connection between World Obstacle and its links with A1, I had the normal reaction of defensiveness probably experienced by most hardened adventure racers.  The reality is, most members of the general public haven't got a clue about adventure racing.  When describing the sport to a work colleague, often the response is along the lines of "oh, so like a Tough Mudder!"  The natural reaction to this is to become a bit defensive about AR – clearly they are two very different sports after all.  Indeed, the biggest overlap that I can see is an attraction to outdoor environments and a physical challenge!
So what bought me around to support World Obstacle sanctioning Adventure1?  There have long been discussions among all the A1 race directors about the value of putting in place a not-for-profit federation structure for the governance of adventure racing in Australia at a national level.  I personally believe this is necessary for the sport to grow.  Such a move, however, is beyond the scope of any one event management company alone.  The biggest advantage from working within World Obstacle is that it provides, for the first time, a pathway for an independent, member-based, national federation for Adventure Racing that falls under the guidance of FISO for official global sporting recognition. Falling under the banner of World Obstacle would provide access to the governance structures that FISO have in place.
Through an internationally recognised national federation, a whole range of opportunities open up for funding to flow into the sport through government support.  Imagine the possibilities for youth development, which is sorely lacking in Australia?  Or equipment grants for purchasing and running a standardised GPS tracking platform across all races?  Or assistance at races with the financial costs of search and rescue protocols?  Or expanding the available fleet of kayaks in the country?  Or travel grants for elite teams to represent their country at an international level?  Or vertical expansion of the series to incorporate a state-based competition of sprint races (a concept coined as "Adventure 2" which hasn't had the man power to get off the ground and running yet).  These are just some of the immediate potential benefits I can think of from the top of my head.
The second positive to come out of a national federation is that it can give a voice to all key stakeholders in a democratic fashion.  Currently we have a system with race directors individually setting the standards of what is adventure racing.  A not-for-profit federation model will have an opt-in membership basis with roles voted on by those members.  There would be representatives from all aspects of the sport, giving a voice to the athletes, race directors, coaches, officials, and community members guiding the sport in a democratic manner, leaving race directors to do what they do best – running their races.
But Why World Obstacle?
The question remains, why does this need to sit under the prevue of World Obstacle (FISO)?  Couldn't this exist without any collaboration with Obstacle Sports and Ninja?  Why not have it associated with rogaining or orienteering or triathlon or mountain biking or trail running or any other number of pre-existing governing structures that have a closer link in practical terms to AR?
The answer is, it didn't have to.  Any one of those governing bodies could have driven this over the last 20 years at any time they wanted to.  The reality is though, no one has stepped up to the plate to make this happen until now.  And while this might seem like something out of the blue to some, key AR international figures such as Ian Adamson, who heads up World Obstacle, have been driving this for a number of years and has invested a substantial amount of time and expense to get it this far.  Anyone who has been involved in Adventure Racing for any long period of time would be aware of Ian's background as an elite competitor in the sport as far back as its peak in the days of Eco Challenge – the man literally wrote the guide book to Adventure Racing back at the turn of the century.  Certainly, significant advances and new opportunities for the sport of AR take the drive and big picture thinking of people like Ian to make them happen.
Along with the benefits of a not-for-profit structure governing the sport, there are also tangible benefits to collaborating more closely with OCR and Ninja.  Both sports have a significantly larger global audience and participation rate than AR.  If even a fraction of those participants try their hand in adventure racing and take it up as a sport, then that will significantly increase the number of adventure racers worldwide.   More participants and more global viewership means more sponsorship opportunities, more money, bigger and better races and a whole raft of cascading positive effects.  The gap between OC racers and adventure racers is not that large – look at what a pair of elite obstacle course racers managed to achieve at Eco Challenge in 2019, finishing second with the Canadian team against the world's best adventure racers.
For those that still don't see the link between OCR and AR, I'd point you to the example of marathon running and shot put.  There is even less similarity between a marathoner and a shot putter compared to an obstacle course racer versus an adventure racer, however they are still managed together under the banner of the International Association of Athletics Federations (IAFF).  World Obstacle isn't trying to take over the sport of adventure racing or "own" it.  Any more than marathon runners own shot putting.  But World Obstacle do have the structures put in place over the last decade to have the sport recognised by international governing bodies including the Global Association of International Sports Federations (GASIF) that AR can potentially piggy back.
So why not just have our own international Adventure Racing governing body? The reality is that Adventure Racing is not big enough to install its own international governance, as evidenced by the fact that it hasn't happened in the last 40 years.  There is power in numbers in working alongside Ninja and Obstacle Course racers.
But Adventure Racing in the Olympics?
One particular point of criticism I've seen in recent commentaries around the move by World Obstacle is the suggestion that Adventure Racing could one day be an Olympic sport is an "unrealistic goal".  To follow an adventure race as part of an Olympic games would be almost unimaginably fantastic.  What a way to showcase an Olympic host country.  However, I agree that in its current format, Adventure Racing as an Olympic sport may be a long shot.
But again, I can only think of what can be gained for the sport in the attempt.  If the net result of the process of trying to get AR into the Olympics is that it raises the profile of the sport, then that can only be a good thing, even if it falls short of Olympic inclusion.  Imagine how cool it would be to plop down in front of the TV after a hard day of training and watch a one hour weekly, professionally produced recap show of all the top races that have gone on around the world?  How great if some big sponsorship money was attracted back into the sport – something AR hasn't seen in over 20 years?  Wouldn't it be nice if world class athletes the calibre of Chris Forne were as recognisable names as Olympians such as Michael Jordan, Roger Federer or Michael Phelps?  We can only aspire right?  And perhaps the format of adventure racing might evolve into something more practical for an Olympic competition, for example a stage race format with teams in pairs.
Recently, there has been defensive criticism in online commentary around the association of adventure racing under the FISO banner.  This criticism, in my opinion, boils down to fear of change and a misunderstanding on what Adventure 1 is trying to achieve in seeking ratification by FISO.  Some of it comes from those with a commercial interest at stake without that interest always being clearly expressed.  As a not-for-profit federation, the door is always open to all key stakeholders to be involved – the success of any one race flows into all races and is to the of benefit to all.
Can two series co-exist?
One of the other concerns that has been raised is that we are heading towards a situation where we will have two global adventure racing series – the previously well-established Adventure Racing World Series (ARWS) of expedition races and the new Adventure 1 World Cup of shorter length races that are 24-48 hours in length.
I genuinely believe that both series can co-exist.  There are numerous examples of multiple world championships existing in the same sport under different categories and classes.  Boxing is a perfect case study.  Triathlon is another close example I can think of with its Olympic distance format and longer Ironman format.
Having both the A1 and ARWS existing side by side is certainly going to mean plenty of overlap between the teams competing in each series and some inevitable date and venue clashes. However, as someone who has participated in both series, I think each presents their own appeal.  As a die-hard adventure racing fan, I love expedition races.  However, I can only afford the time and money to race one every year or so – competing in a global series isn't therefore practical for me.  I can, however, afford to race half a dozen weekend long races more sustainably, particularly at a national level.  I think most people would recognise that these shorter 24-48 hour races feed perfectly into expedition length racing format, to the benefit of all.
Perhaps, where a bigger clash could occur is between the A1 series rolling out in the various countries supported by FISO and the newly minted regional series overseen by the ARWS.  In 2020, the ARWS publicly announced it would be running their first Oceania Regional Series of races, including a couple of events that had originally sat within Adventure 1 when it began in 2017.  For context, at the time I was invited to bring the Rogue Raid over into that series.
The reasons I decided for not brining the Rogue Raid under the banner of the Oceania series were three fold.  Firstly, I couldn't justify the fee to have my race join the series.  My race already sold out and I couldn't see how the attraction of the series would result in me having more teams want to do my race, so that would be a cost passed on to my competitors in their entry fees.  Secondly, the way the points system was structured would mean that the Rogue Raid would be considered a lower value race, worth half the points of XPD or the newly planned Oceania Champs also to be run in Queensland, which also did not provide much incentive for teams to race my event over these other options.  Despite, these two reasons, I still would have considered this partnership to work together and facilitate collaboration except for the third reason: the Rogue was already a member of a working national series.  Adventure1 may not be perfect as it tries to balance the needs of four or more different event companies with a model that is best for the competitors. But working from the inside I've definitely seen an improvement in the line of communication between these race directors, a drive to get more teams to more races and a desire to improve the quality of those events.  It is important to note that not a single other race director in Australia or New Zealand made the choice to join the Oceania Series over their national A1 series.
The beauty of the Adventure1 model is that it can easily be adapted to the current AR culture that exists in any given region or country.  One race director/multiple race directors, stage races/rogaine races/linear races, 12 hour races/48 hour races, pairs/teams of four – they a can all be accommodated by the A1 series if that is what works in any particular region.
Ultimately, I believe that the number of teams who participate in a race at the moment because it is a member of one or other series is actually small.  Most make the decision based on location, accessibility, length, price and reputation.  I feel the power of a national series and a NFP national governing body extends beyond the bragging rights of a national or global ranking at this stage of the process.  The power lies in the collaborative efforts of all key stakeholders working together to raise the profile of the sport.  With increased profile, increased government and sponsorship dollars will result in either bigger and better courses and/or cheaper races.
Having been privy to some of the discussions around the growth and development of Adventure 1, and the collaboration with World Obstacle, I'm very excited about the potential moving forward.  You just need to look at the calibre of people supporting the A1 series to be reassured of its validity, including not just Ian Adamson but Warren Bates who directs GODZone, Graham Bird in South Africa and Nathan Fa'avae in NZ.  When you read how Nathan writes about the potential for the sport and what a governing body would mean to him as an elite racer looking for national recognition, it's hard not to get inspired by these people. Nathan is, in my opinion, one of adventure racing's greatest ambassadors.  What he has managed not just as a team leader, but as an events director in terms of inclusion into the sport is inspiring.  Given the success of these people on the adventure race course, it's hard not to imagine them making this work on a global scale – I certainly wouldn't bet against their drive and determination.
What does this mean for you as a racer?
So, what does this all mean to the casual adventure racer?  Ultimately, not a lot really.  You still have the option to pick and choose which race you want to do based on those factors I listed earlier – location, length, price and reputation.  Perhaps chasing series points means nothing to you or your team.  I'd encourage you to always be an advocate for your sport and support quality races by voting with your feet.  For those that do love extending the competition to the larger challenge of a series, the A1 national events are the perfect platform to do this.
Furthermore, for those looking to expand their involvement in the sport, there is a golden opportunity coming down the pipeline.  A not-for-profit national federation by its nature needs to be member driven.  There will be roles to fill on the committee and a range of non-adventure racing skills required to make this all work.  One of the initial steps in receiving government recognition is submission of a working constitution.  I already have a draft constitution previously written up with the goal of establishing an adventure racing federation in Australia.  However, it needs input from the community and guidance from people with experience in navigating these governance structures to drive it further.  Some of this guidance will come from FISO, but much of it will need to come from the broader adventure racing community.
If you want to be part of this process, now is the time to reach out to Adventure 1 and express your interest.  This opportunity is open to everyone, not just racers, but all those involved in the sport regardless of their affiliation status with Adventure 1.  It is an opportunity to help direct the future of the sport in terms of diversity, safety, ethics, athlete development, youth development, drug testing, online commentary, media engagement, funding, sponsorship and much more.  If you are reading this outside of Australia, opportunities exist to grow the sport of AR in your own country by working with the support of A1 and World Obstacle.
I should be clear that the opinions expressed in this article are purely my own as an individual race director and competitor.  As stated, I have an interest in seeing Adventure 1 and a NFP governing body for AR in Australia be successful.  However, this interest is not purely a commercial one.  I've been successfully selling out the Rogue Raid well before Adventure 1 was established, and I have a day job that keeps the bills paid.  My interest in the success for this venture is that I, along with many others, genuinely believe it is for the betterment and growth of the sport.
Hopefully we can look forward to some more correspondence coming from A1 and World Obstacle soon on the development of this partnership.  It's all very early days, and navigating through a global pandemic means that it will take time to roll these structures out.  I'm under no illusion that there isn't major challenges ahead for establishing a not-for-profit model of adventure racing governance both in Australia and internationally.  There will be stumbling blocks and difficulties along the way, and the success or failure will be mostly driven at least in the initial stages by volunteer efforts.  However, I think as a community we couldn't wish for a more head strong bunch to get the job done than adventure racers, and I'm very optimistic for where the future of the sport is going. In the very least, it is great to see these discussions occurring on the future direction of the sport.