Three races down, two to go in the Adventure 1 series and it's a wide open affair with everything to play for.  Quite a contrast from the inaugural season in 2017 when team Thunderbolt wrapped up the series with a clean sweep. All the big players are back to duke it out again at Hells Bells in August (see preliminary team list at the bottom). The organisers have promised "a few surprises, including a couple of bonus CPs to keep the fast teams out there longer". Given that this is shortest race on the A1 series calendar this year, and there have been a number of key changes to the line up of some of the top teams, Hells Bells could see the closest racing in 2018. Indeed there are 6 or 7 teams that I would not be surprised to see on the podium with any of number of these a legitimate title shot.
Team Thought Sports are in a commanding position with two wins from three races. They'll be looking for another top result to strike their third place from X-marathon off the list of races counting towards their national ranking. It will be a harder challenge for them this time around because, while they welcome back Tim Boote who was absent at GeoQuest racing an ARWS race in Japan, they lose Dave Schloss to course design duties and A1 ambassador Rob Preston to an expedition race in the Nordic Islands, with Peter Preston and Angus Rodwell stepping in to the line-up.
Team Wild Earth Tiger Adventure have their work cut out for them now. After taking an early lead in the series with a win at X-marathon, managing only a third place at the Rogue24 followed by a DNF at GeoQuest due to a broken collar bone means they need top places in the last two races (including probably at least one win) to claim the national title. This is still mathematically possible though, and well within their ability, particularly at their home state race. Unfortunately Russell is still out of the lineup post-injury so how the team adapt to changes in the team roster will play a key role in their performance.  The addition of Andy Fellows in his return to adventure racing and Mark Skrobin means that, on paper, Wild Earth remain probably the strongest mountain biking team in the field.
When discussing top teams, it would be remiss to exclude reigning national champions team Thunderbolt, who are returning to defend their title at Hells Bells. By their own admission, they've had a disappointing set of results this year. There is always an element of luck involved in adventure racing and this year their luck has been turned on its head. Two very close finishes for second place, technically within minutes of the winners, along with a penalty of their own making at the Rogue24 which cost them a placing (and more critically let the Wild Earth team in the door for the podium) has hurt their standings on the ladder.  However, I get the feeling they've been able to shake off these results (including a DNF at GODZone) and will be firing on all cylinders at Hells Bells. They too, have not been immune to team changes, with Leo Theoharis absent with work duties. It just proves the adage that making it to the start line of an adventure race can sometimes be the biggest challenge. Experienced racer Guy Andrews is instead stepping in to the lineup and judging from his recent Strava activity will provide plenty of firepower. Indeed, Thunderbolt are my pick for the win (despite Hugh Stoddart nursing a hamstring niggle), if only for the fact that it will make for a fascinating battle going in to the last race of the series.
In what will be one of the most competitive editions of the Hells Bells for many years, other top inclusions in the premier mixed A1 category include JPRCA.com.au powered by Peak Adventure captained by Jarad Kohler as well as AdventureJunkie.com.au captained by Serge Kurov.  Both of these teams sport competitors familiar to the top step of the podium at the big Australian adventure races.  They've left their run too late for a top ranking in the national series but given their pure speed and  experience could easily walk away with the title of 2018 Hells Bells champion.  Indeed, Peak Adventure were leading last year's race for 90% of the course before crossing the line second after a costly navigational error towards the end of the race, and will no doubt be looking to make amends this year. If nothing else, these two teams could act as disruptions to the dominance of the top four teams in the national series and throw a spanner in the works as teams hunt for their best 4 out of 5 results.
A look at the national ranking also has team Rogue in third place at the moment. The team has been racing splendidly without me dragging them down, taking out a second and a third place in the last two races. I'll be joining the team again racing with Chris and Michelle. We've lost Darren Smith to an overseas move and as such welcome Luke Nuttall from team Traces of Nuts for his Rogue Adventure debut. We're not there to just make up numbers – any chance to knock off one of the front running teams from the podium and we'll pounce at it.
Going further down the team list, the ever stalwart BMX Bandits make a return to Hells Bells this year. The Bandits finished third in the national series in 2017 and should never be discounted from a top result. Floating behind them is another interesting battle between teams like Wild and Co Tiger Adventure and Everyday Life Fitness Tiger Adventure.  Just because these teams aren't sitting within striking distance of the podium, don't be fooled into thinking that they aren't pushing it hard in their own mini-battles with other teams around them on the national rankings.
In the single gender divisions, the Mountain Designs Wild Women hold a clear advantage. Hells Bells is in their backyard playground – it's a safe bet to say that no one else at this race would know the location as well as they do, and combined with their natural strength will give the overall standings a good shake. In the men's division, there is no clear stand out with the Bush Whackers Tiger Adventure team possibly being the most consistent in terms of attendance, which affords them the best chance of sitting atop the all male ladder.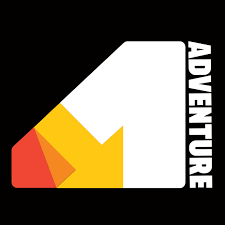 Looking back, it's been amazing to see the success of Adventure 1 in such a short time frame. Race attendances seem to be generally up and the level of competition at the top end is healthy. Having a cohesive national strategy moving forward is critical for the health of the sport, raising not only the quality of the standard of competition, but more importantly the quality of the races themselves. Having a clearly defined pathway for people to participate in adventure racing will bring greater awareness to the sport. The Adventure1 series bridges the gap between local sprint racing and the big international expedition races that racers may aspire to.
It's going to be interesting to see how the 2019 series plays out. It would be great to see more traditional Australian AR outfits take up the challenge of gaining a competitive national ranking. Teams like Peak Adventure, Adventure Junkies, AROC and Rapid Ascent could field line ups that would challenge for a national title.  Other teams such as Traces of Nuts, Dynamite Adventure, Aussie Battlers, CBRAR and Stromlonauts could also race towards the pointy end of things and give teams like BMX Bandits and Rogue a run for their money. And teams like Fully Rad Adventures, Rubicon, Bear Hunt, That's Cray, Type2Fun and Goldfish in the mixed division and DASH, ROAR, Muppets, Shackleton, Rusty Ironmen, JPRCA, Isodopes, BroCann, SA Ambulance, the Goats, Quality Nude Time Racing, MMI Adventure Racing and Juggernaut in the all male division would all be experienced and consistent performers to race along side any fresh blood that the series draws in. Having Alipine Quest enter the series will also change the dynamic, and the Rogue Raid running as a special 100 hour version will play to different team's strengths and weaknesses. If nothing else, it's an exciting time to be an Australian adventure racer.