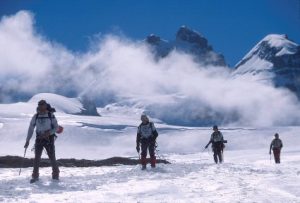 Perhaps the biggest story to come out of Adventure Racing in 2018 is the return of Eco Challenge. Undoubtedly the race that put AR on the sporting map, Eco Challenge ran for a total of 10 editions from 1995 to 2002 through locations such as Patagonia, Borneo, Fiji, Morocco and the New Zealand Alps.  With a relatively massive production budget, international television distribution and large prize purses, the race attracted world class adventure athletes competing on some wickedly tough courses.
So when it was announced through social media that Eco Challenge was set to make a return in 2019, it was no surprise that the race has garnered a ton of interest from within the AR community. A couple of early teasers included the fact that the race would see the return of Mark Burnett as producer (who subsequently went on to "Survivor" and "The Apprentice" fame), with Bear Grylls as host and TV distribution through Amazon Prime.  Since it's initial announcement information for the general public has been thin on the ground, but the 90 second promotional video for the race has already racked up 21,000 views on Facebook in less than 3 weeks. More recently, the race has confirmed a September 2019 date with location and fees to be released in early December 2018.  The race will include mixed teams of 4 and will require a single support crew member for each team.
So while Eco Challenge can be credited for launching many current racers into the sport of adventure racing, much has changed in AR since the race last ran 16 years ago. It will be interesting to see how much of this evolution will be adopted by Eco Challenge when it relaunches in 2019.
Support Crew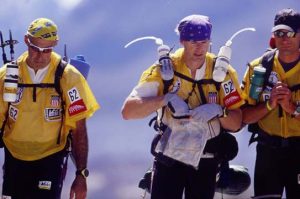 Adventure racing first arose through Raid Gauloises and subsequently Eco Challenge and Primal Quest as a supported race format, that is, all teams needed to provide their own support crew which would meet them in transition areas and transport their equipment around the course. Having a reliable, experienced and hard working support crew was critical for a team's success. Their contribution could literally save or cost teams hours of time and large amounts of physical effort within transition areas alone. From a race organisation stand point, having support crews is great as they drastically ease the logistical burden for the organisers as well as add an extra safety net with each team having their own additional personal crew keeping an extra set of eyes out for their specific well being.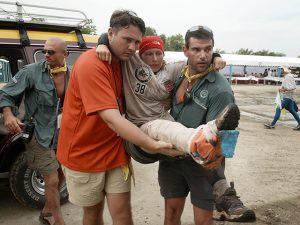 Recruiting a support crew, however, also added an additional layer of complication for teams along with an additional expense, so it's not surprising to see the majority of international expedition races now operate in an unsupported format – GODZone's shorter "Pursuit" option is the only non-stop race over three days long that I can think of that offers a support crew option. Support crew also have the ability to directly affect the outcome of the race by providing information back to their team about potential specific navigational challenges as witnessed from the travails of the leading teams on the tracking system, which nicely segways to the next consideration.
Online Tracking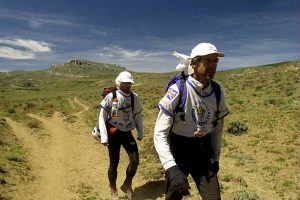 Probably the biggest evolution in adventure racing over the last decade is the prevalence and quality of online tracking systems. Races are now accessible in real time within the comfort of our own homes through more and more feature rich tracking systems to follow the progress of teams through a course. Indeed, these tracking systems have evolved their own sub-culture of "dot watchers" who track the progress of, and comment on, the teams in real time. There is no doubt that online tracking has been a positive development for the accessibility of the sport of AR. It will be interesting to see if Eco Challenge embraces online tracking, particularly that the focus of the event will be a major TV production to be aired at a later date.
A Racer's Race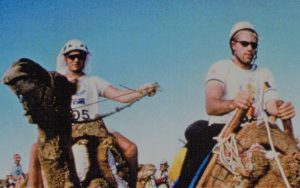 Since the early years of expedition racing, where courses often extended for up to 10 days and stretched for over 1000km with long, gruelling stages designed to break down competitors leaving only the strongest to remain, adventure racing has evolved to formats more likely to lead to a successful full course finish by teams. This includes the introduction of more dynamic, shorter stages, along with races that are generally shorter in overall length. Many races now are around the 5 day mark with a winning time of around 3.5 days which allows teams to fly in and out from weekend to weekend and knock the race off with just a week off work, with generally much higher finish rates by mid-pack teams. The inclusion of short course options to filter teams to a finish line and the removal of animals in the interest of equity (horse and camel riding) are other examples. It is of no surprise that the sport has evolved to this point – the majority of race directors would make the bulk of their profits from the entry fees of these mid-pack teams and providing a challenging yet achievable course for these teams could arguably result in a higher return rate of customers for future editions.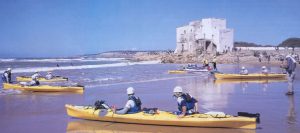 Much of the viewer intrigue from Eco Challenge arose from the drama witnessed from not just seeing teams battle the course, but also from the internal conflicts between team members as fatigue and stress took their toll. Indeed, you can see the early evolution of the Survivor series from the later editions of Eco Challenge where this drama could be more easily provoked and captured on camera. The inclusion of teams of Playboy bunnies and Star Wars actors in Eco Challenge I would argue was a positive thing for the sport – presumably they drew in larger audiences and if nothing else served to highlight the super human efforts of the elite teams who sometimes make it look all too easy. Hopefully with its wide connections the race can attract some special interest teams of personalities from outside of adventure racing, however it will be interesting to see if a racer like Nathan Fa'avae will get an invite back to the race. Nathan is one of the few elite competitors from the old Eco Challenge days still competing (and dominating) in the ARWS circuit. However, an argument could be made that a team like Avaya romping through a course and making it look like a park run makes for more boring TV. Indeed, teams are now a lot more organised, have significant experience and better gear (just look at some of the bikes and lighting systems used by teams in those old races), even if the same sponsorship dollars are no longer there. Hopefully the race keeps the elite competition because I'm sure this is of extreme interest to the existing AR community.
Scheduling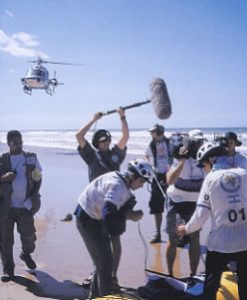 Since Eco Challenge last ran a race back at the turn of the century, adventure racing has become a lot more organised. The Adventure Racing World Series has been running since 2001 with a stable of a dozen fantastic events around the world coordinated under a single banner. The recent world championship event in Reunion Island was the 18th ARWC and attracted a field of experienced teams from all over the world with amazing online and social media coverage. I have no doubt that Eco Challenge with its large budget and sentimental appeal can exist and thrive independently within this environment. Races like GODZone, Primal Quest and the Patagonian Expedition Race have remained successful despite being independent of the ARWS. However, inevitable timetabling clashes are going to arise. If I was an organiser of an expedition race around September of next year (Itera, Expedition Africa, Adventure Race Coratia, PC12 Adventure Race, etc), I'd be keeping a nervous eye on the location announcement of Eco Challenge. Indeed, given the physical, time and financial expense that goes into expedition racing, many teams aside from a few elite outfits are restricted to just one race a year, so it's not unreasonable to imagine team numbers at the December world champs in Sri Lanka next year may be affected.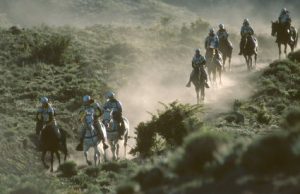 Regardless of the direction of Eco Challenge moving forward, I'm very excited as both a competitor and a race organiser. I think it is the single event that has the greatest potential to put the sport of adventure racing back on the map with the general public. It would be great to see this result in a wider up take in participation with more sponsorship dollars and subsequent professionalism flow into the sport. As a competitor, you can bet that I have my name down on the email database for more information and will be closely monitoring announcements around specific dates, locations, logistics and costs. And who knows, with fingers crossed maybe I'll find myself on the start line of one of adventure racing's most iconic events one day.